The start of any good mining rig is a good motherboard. Although you can pretty much use any motherboard that has an x16 PCIE slot the below are recommended mining motherboards. These boards have multiple PCIE slots that allow for multiple GPUs. Most of the boards below have 6 PCIE slots or more. Similar gaming motherboards can be used as well that typically have 3-6 slots.
There are other components required to get a motherboard running such as CPU, Memory, and a power supply. See other links for these components.
Please note that you must make sure the CPU and Memory is compatible with the motherboard you purchase. This information can be found at the manufacturer sites listed below generally under the "Support" tab.
H110 BTC Pro This is a well built motherboard with support up to 13 GPUs. The board can be a bit finicky over 10 GPUs but solvable. The board is at end of life from the manufcaturer and starting to get a bit pricey.

H510 BTC Pro - This is another great board with direct pcie (no risers) support up to 6 GPUs. There is a bonus USB mining port where you can connect a riser and get a 7th card on the rig. Good for smaller rigs and server style cases

X370 BTC Pro This is a sick board! 8 Direct pcie slots and 6 USB mining ports for up to 14 GPUs on the board. Also, it has 3 ATX ports which is nice for multiple PSUs. Only problem with this board is it seems unavailable in most markets.
B250 Mining Expert - This is a beast of a board with support up to 19 GPUs. Yes 19 GPUs on one board. However, there is a price that comes with it. These boards were originally around $300. Now they sell between $900-$1500. Maybe a little too expensive for ones budget, but if you can get them at a good price then go for it!

H370 Mining Master- Another amazing board by ASUS. Supports up to 20 GPUs via USB mining ports. Very hard to find and very expensive, but probably one of the nicest mining boards out there.
Biostar has by far the widest selection of mining boards. A quick rundown is proveded below. Note that although the model# may seem the same many of these are completely different boards.
Gigabyte also has multiple GPUs. If you follow this link. It will take you their mining page. From there scroll down until you see a chart like the below. This will have clickable links for each card and its corresponding bios.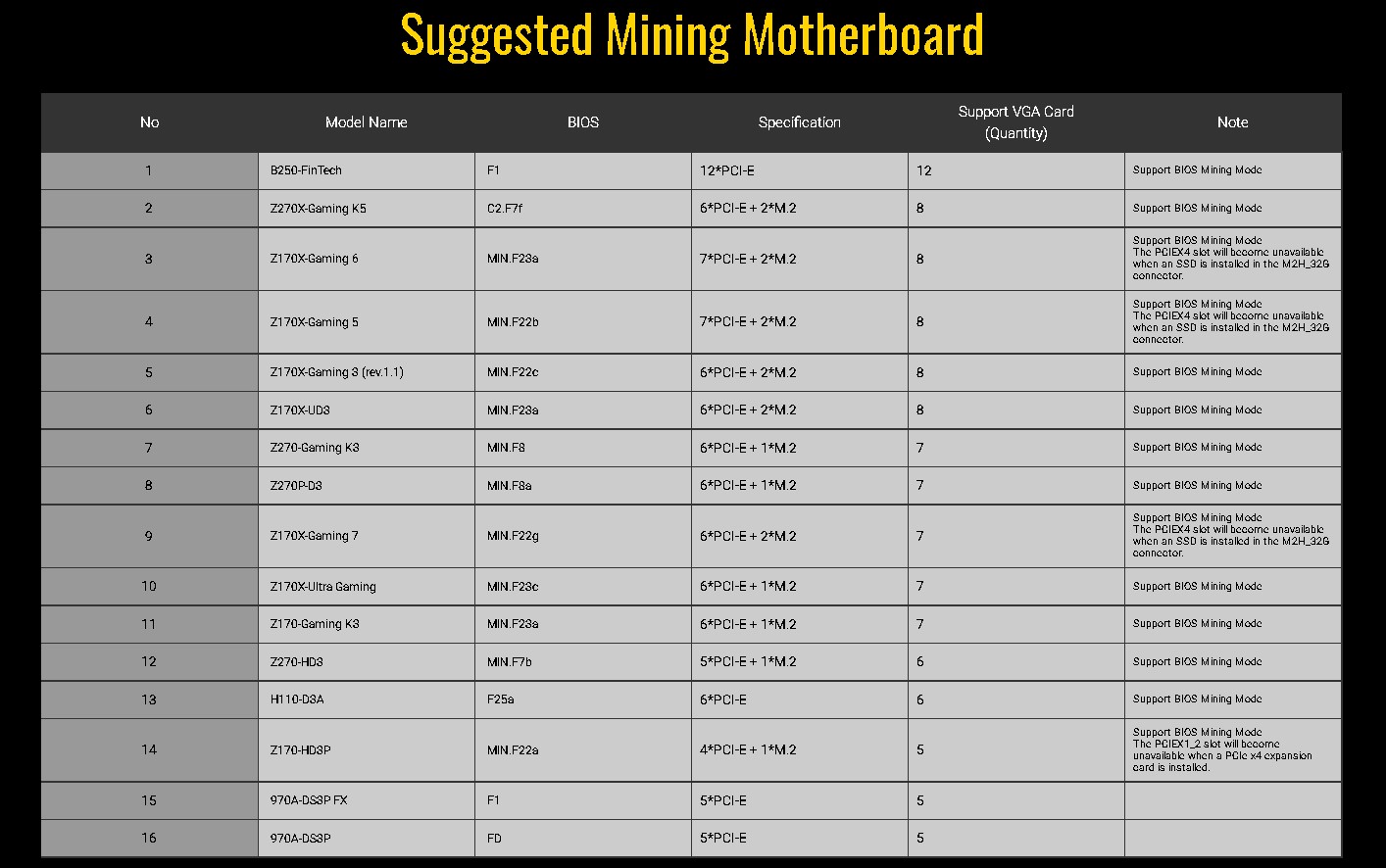 MSI is also know for their great motherboards. However the price comes with it. They also have way too many boards to list. However, they have a very user friendly website that you can choose which boards depending on number of GPUs supported. Follow this link and you will find a menu like the below,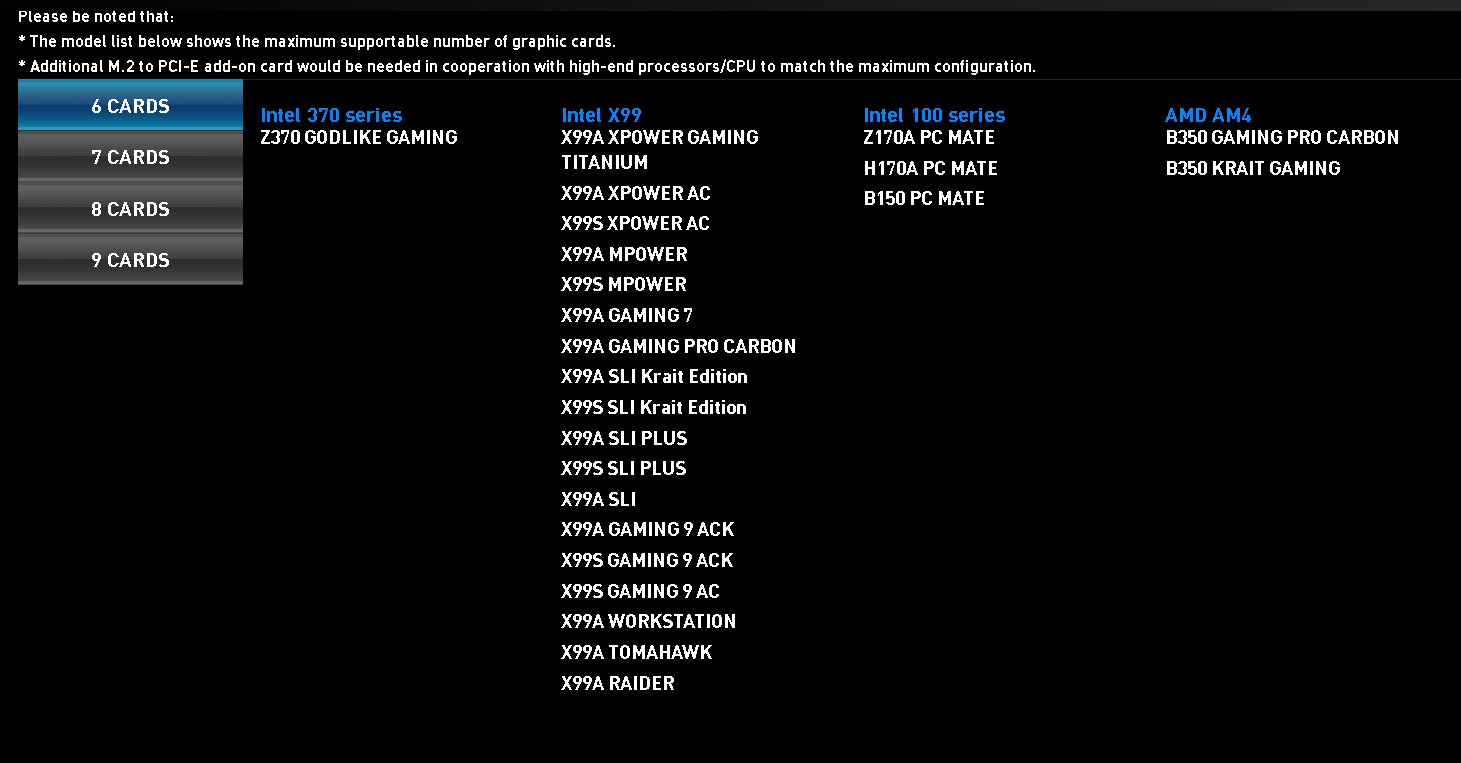 Example of Motherboard: